WCDB DJ Profile: Heat
Previous DJ | Next DJ | Back to DJ Index
Year Joined: 2008
Main Genre: Alternative Rock
Comments: IF YOU'RE NOT OUT THERE DOING IT UP RIGHT NOW, YOU ARE PROBABLY RELAXING, AND THAT IS COOL, TOO.

About me: **CLICK HERE FOR MY SHOW ARCHIVES!!**





UPCOMING GUESTS AND LIVE PERFORMANCES:

3/27/18: HANS of Overnight Drive and Bare Mattress will be joining me in the studio to play some of his faves.

4/3/18: KIERAN aka THE HOT SPOT will be back for Part 2 of the local series show PLUS he will play some of his hits live on air.

First Song played: THE SMITHS - "THE BOY WITH THE THORN IN HIS SIDE" - ON AIR TEST
WIRE - "MANNEQUIN" - FIRST SHOW

Favorite artist(s): Grass Widow, The Modern Lovers, Courtney Barnett, Magnolia Electric Co., Man or Astro-man?, Angel Olsen, Land of Talk, Heartless Bastards, Neil Young, Wipers, Wire, David Bowie, T. Rex, The Mantles, Purling Hiss, The Babies, Big Thief, Jacques Dutronc, Black Sabbath, Kate Bush, B-52's, Broadcast, Pierced Arrows, Mr. Airplane Man, The Dentists, Patti Smith, Reigning Sound, Blonde Redhead, Screaming Females, Shannon and the Clams, Kathy Heideman, Velvet Underground, The Organ, The Dirtbombs, Fugazi, Peach Kelli Pop, Mikal Cronin, Ty Segall, X-Ray Spex, X, The Moondoggies, Michael Rault, Speedy Ortiz, The Cranberries, Mazzy Star, Snail Mail, Potty Mouth, Guantanamo Baywatch, Satan's Pilgrims, Jay Reatard, The Replacements, Songs: Ohia, Pavement, Janis Joplin, Sleater-Kinney, Wild Flag, Allah-Las, Ultimate Painting, Kevin Morby, Hand Habits, Car Seat Headrest, Japanese Breakfast, Cold Beat, Ex Hex, Ausmuteants, Love Language, Sharon Van Etten, TWEEEEEENSSSSSS, TACOCAT!!!!!!!!! WARM SODA. A GIANT DOG.

Favorite TV show(s):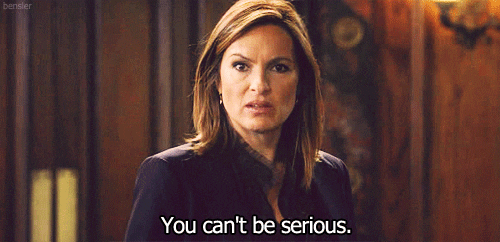 Favorite movie(s):